The bucket wheel covers are made from fleece and has Velcro to fasten to the back of the wheel and elastic goes around the outer edge to hold in place. These covers are preferred for hogs who battle to keep a grip on the bucket wheel or who poop a lot so they can be quickly thrown in the wash. 
Made to fit CSW and TicTac Wheels. (approx 27cm/11" diameter wheels)
✂️ SAFETY: All products are little feet safe; they have been made with hidden seams to ensure that there are no loose threads or edges that could catch little toes. All items are made in a smoke free environment shared with a few hedgehogs.
🧺 CARE: Easily washed at 30'C/86'F on a short or hand wash cycle. It is best to shape the item back into its original shape after washing and allow to air dry. Do not tumble dry. For the safety of your little one please check for wear and tear.
⏳ TURNAROUND TIME: Items are made to order; I do my very best to make orders ASAP but the hogs distract me a lot! 
Customer Reviews
30 Nov 2023
Dominique H.

Canada
I recommend this product
A Time to Replace
Two years since I first purchased these bucket wheel covers (SO WORTH IT!) and t'was time for replacements since my prickly fellow is showing no signs of slowing down when it comes to his nightly running marathons. They are beyond fantastic! Machine washable, stays put thanks to the velcro strips, soft beneath my hedgie's feet... we love them!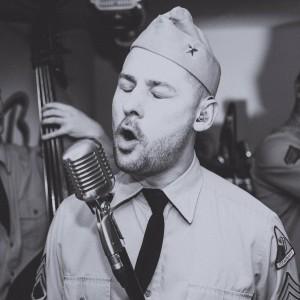 DR
21 Jul 2023
Dan R.

United Kingdom
I recommend this product
Lovely cover
Fantastic. Sadly my lovely APH Chorge didn't ever get to use his lovely wheel cover as was quite unwell. And then passed away. The cover was lovely, and I wish I'd discovered this site long ago.
11 Mar 2022
Sue B.

United Kingdom
I recommend this product
Wheel cover
Brilliant no more waking up to a poo covered wheel. Best product ever invented.
20 Jan 2022
Joely J.

United Kingdom
I recommend this product
Perfect!
Beautifully made items and received them quicker than expected :)
29 Dec 2021
Dominique H.

Canada
I recommend this product
Happy hog, happy human!
As always, so very pleased with The Hoghouse's products! I got two bucket wheel covers half a year ago to try them out... they are brilliant! Perfect for my wee running champion as the fleece is both comfortable under his feet and gives him a nice grip (so no more slipping mid-run). For humans, these covers mean near completely silent wheel while your hog is running AND no more scrubbing/soaking. I'm so pleased with them I decided to order two more so that I can change the cover up to 3 times a week as needed, then into the laundry they go. The two I just received differ a bit from the first ones I got... the diameter of the middle section that's secured to the bucket with velcro is a tad smaller (which actually make them a perfect fit now) and the velcros didn't all align with the ones I already taped (so I had to tape more to the bucket).